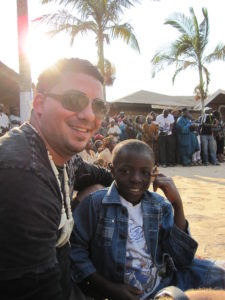 DAVID SHNITZER is the Treasurer of CameroonONE.
David has a Bachelor in Civil Engineering from Northeastern University. He is at present the Westboro, Massachusetts Branch Manager and Financial Advisor for the Fortune 300 financial planning firm, Ameriprise Financial, where, as a registered principle, he oversees all aspects of business operations. In his personal planning practice, he helps families and small businesses achieve their individual goals.
David has been involved in all aspects of personal finance, managing a wide number of private and professional operations. He continues to direct education, investment, and retirement planning, risk and cash flow management, and estate and business succession planning by providing highly skilled financial guidance.
In 2018, David was a finalist for the Invest in Others' Global Impact Award for his work with CameroonONE and ONETrack International. Invest in Others celebrates the incredible ways that advisors and firms give back to their communities.