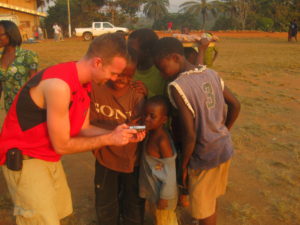 JON MONTCRIEFF is the Director of Organizational Services at CameroonONE.
Jon has a Bachelor of Science in Chemical Engineering and a Master of Science in Chemical Engineering from Northeastern University. He is currently the Manager of Advanced Manufacturing Engineering Group at Davol Inc., a leading medical device company specializing in hernia repair. Jon leads a team of engineers responsible for developing specialized equipment and processes to manufacture devices comprised of absorbable synthetic materials, collagen, and antibiotic coatings, He has held a number of other roles in Advanced Technology and Research in the plastics field.
Jon has utilized his organizational and leadership skills to manage engineering projects from prototype concepts to manufactured products. In this role he acts as the technical liaison between all departments including Chemistry, Research and Development, Quality Control, Regulatory, Sales and Manufacturing. He has a strong background in statistical control including a green belt in Six Sigma and has received multiple patents for his work. In his spare time Jon enjoys playing golf, basketball, and taking walks with his family.