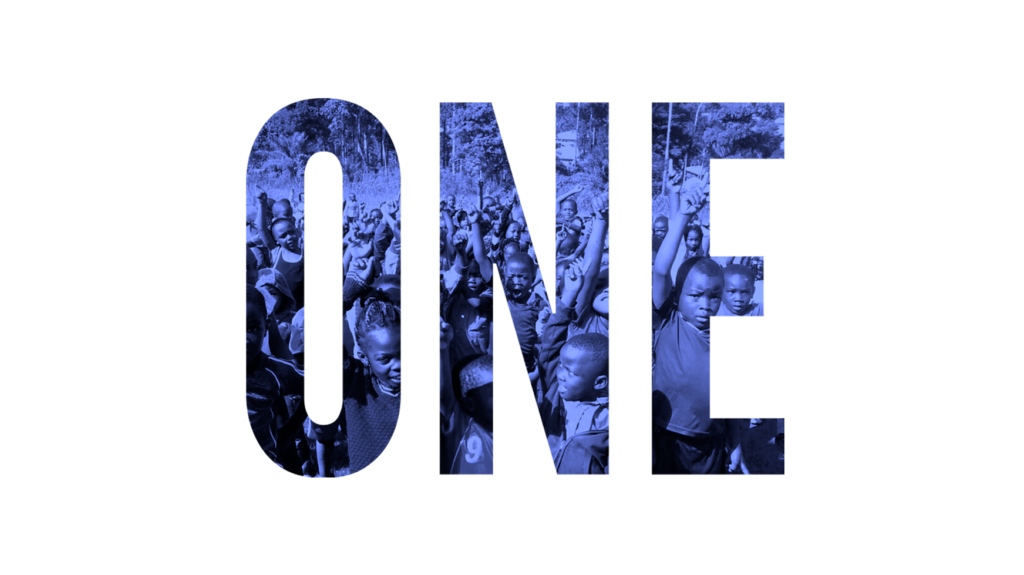 Meet the men and women around the world who operate on the behalf of OneTrack International.
***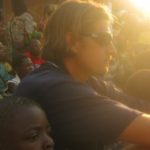 SHAUN BAMFORTH is the Executive Director of ONETrack International. Shaun Bamforth has a Masters of Business Administration from the MIT Sloan School of Management as well as an undergraduate degree in civil engineering from Rensselaer Polytechnic Institute. Shaun is currently a Senior Account Executive for Gartner, Inc. in their supply chain practice. In this role Shaun partners with Supply Chain Executives and their teams to ensure they have the resources and insights needed to achieve their mission critical priorities. Prior to getting his MBA, Shaun worked as an engineering consultant for real estate developers and municipalities in the South Florida area. During his time in Florida, Shaun also founded and served on the board of the Davie Youth Lacrosse Foundation, served for three years as Board Treasurer of the Kids Ecology Corps, and founded and ran Broward Lacrosse Advantage, Inc. – a Private Lacrosse Training and Event services company. Shaun is married with one young daughter. In his spare time shaun enjoys golfing, coaching lacrosse, BBQing on his BGE, bike riding and gardening.
***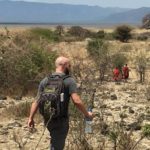 TODD FINKLESTONE is the Director of Operations at ONETrack International. Todd has a Master of Science in Ethics and Public Policy and a Bachelor of Science in International Relations, with a minor in Philosophy, from Suffolk University. He is an accredited Ethicist with international experience in the NGO sector where he has applied his training in human rights, policy analysis, and international development in the field of global security. Todd is a Response Team Member with the disaster relief agency ShelterBox International, for which he is a six-time recipient of the President of the United States of America's 'Volunteer Service Award' for responding to natural disasters and manmade conflicts in Uganda, the Philippines, Paraguay, Malaysia, Cameroon, Nepal, Tanzania, Fiji, Sri Lanka, Niger, Mozambique, Barbuda, Bangladesh and the US. In addition, Suffolk University has honored him with the 'Graduate Recognition for Outstanding Service Award' and 'Ten Under Ten Alumni Recognition Award' for his endeavors in the NGO arena.
***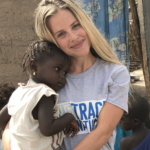 HILARY HAHN is the Media and Marketing Director at ONETrack International. She studied at the University of Idaho for three years before completing her Bachelors in Business Administration and Marketing at Eastern Washington University. She currently resides in Spokane, Washington where she is pursuing her Master's in Business Administration and working as an Accounts Manager for a Hahn Engineering Inc. As an Accounts Manager, she is able to utilize her skills as an organizer, leader and innovator. She has previously spent many hours volunteering at fundraisers and community events where she found her passion for helping others. Hilary is a large advocate for environmental health and giving back to the community. In her spare time, she enjoys traveling, being outdoors, exploring cultures, yoga and spending time with her 4-year old daughter.
***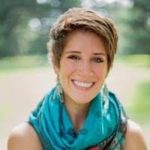 KARA LAPSO is the Program Evaluation Officer at ONETrack International. Kara has a Master of Social Work and is a Licensed Social Worker. She has a bachelor's degree in international development, a minor in Spanish, and a master's in social work specializing in community development and social justice. Kara has been working with refugee and immigrant populations since 2009; working in disaster zones with ShelterBox International since 2013; and has been working in international development since 2010. Kara has held professional, research, and volunteer positions in 13 countries and has, both, attended and assisted in a total of 6 disaster simulations and trainings. Kara has a passion for impact evaluation and has worked on multiple program evaluations in the United States, Cameroon, Sri Lanka, and the Philippines. Moreover, Kara has worked with an array of large domestic and international research projects. Kara enjoys rock climbing, white water kayaking, and yoga.
***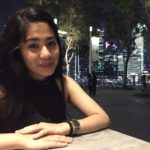 ZAFIRAH SINGHAM is the Human Rights Officer at ONETrack International. Zafirah received her Bachelor's degree in Economics and Finance from the University of London in Singapore Institute of Management (SIM) in 2017. This is where her interest for the Human Rights sector was first piqued when she picked up an elective in Complex Emergencies and Humanitarian Crisis which sparked her commitment to helping those in need. Ever since then, she has been volunteering online, assisting NGOs offsite wherever possible while working full time in the banking sector in Singapore. She hopes to hone and fully utilise her research skills to raise awareness to stakeholders regarding the importance of the work being done in CameroonONE and ONEtrack International to assist orphaned children to be placed in their respective families. Aside from this, Zafirah would use her spare time to go swimming or simply catching an indie movie in town if she isn't busy poring through her collection of books at home.
***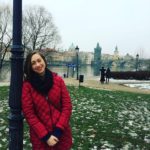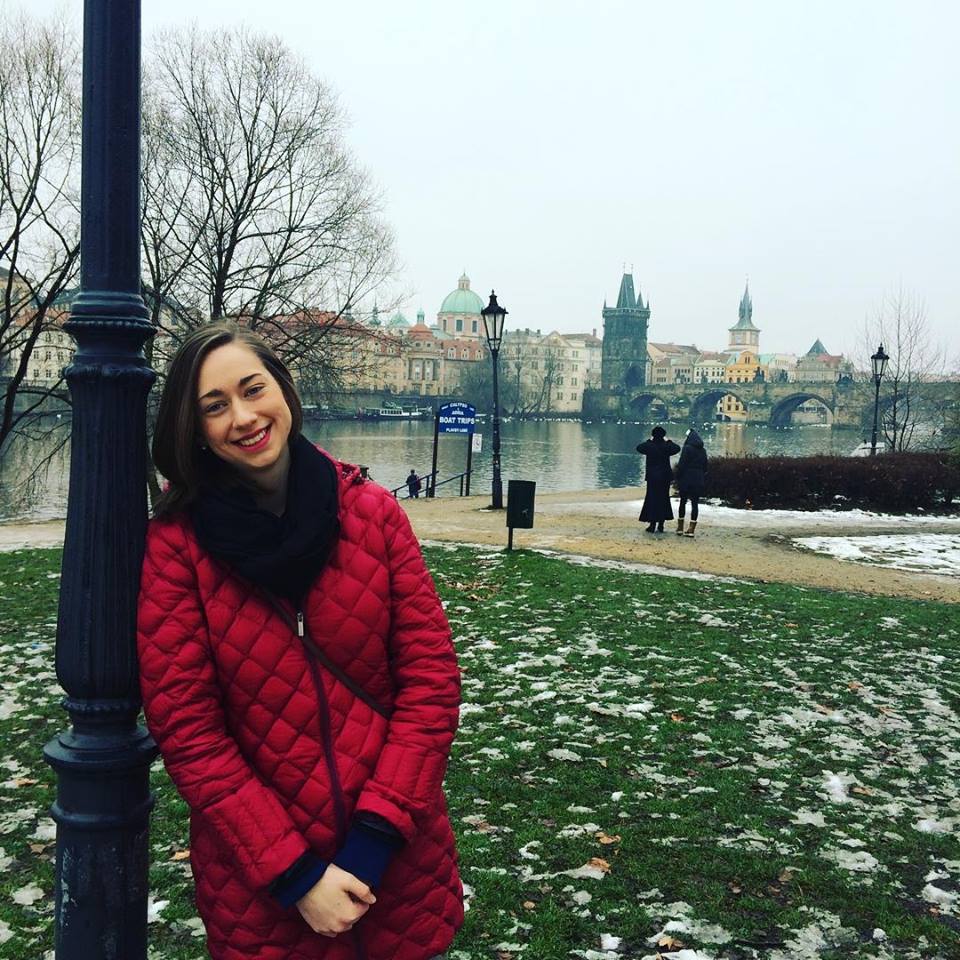 ANNA CAVOLOWSKY is the Advancement Director at ONETrack International. She received her Bachelors of Science in Hospitality Administration from Boston University. She spent her last 5 years managing restaurants where she fell in love with the "people-side" of the hospitality business. This love led her to CameroonONE and she is thankful to have the opportunity to help these wonderful children! Currently, Anna is working for a Hospitality Consulting Firm, Empowered Hospitality, where she advises multiple clients on the best Human Resource practices and leadership development. Her goal is to utilize her skills in communication and networking to cultivate donor relations within CameroonONE and ONEtrack International. In her spare time, Anna loves to run through different boroughs in NYC, try that hole in the wall restaurant, and read cheesy romance novels.
***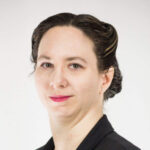 AMANDA LACROIX is the Head of Community at ONETrack International. She received her Associate of Arts degree from The University of Phoenix with an Accounting concentration. She later received her Bachelor of Business Administration from Boise State University with a major in General Business, a minor in Nonprofit Management, a focus on Human Resources, and is currently researching grad schools with MPA programs that focus on Nonprofits. When not at work or running her two kids around you can find her exploring local coffee shops, checking out more books from the library than she can possibly read, and anxiously awaiting the final season of Supernatural..
***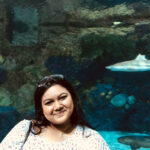 KELLY KUBLAL is the Youth Engagement Coordinator at ONETrack International. Kelly is pursuing a Masters of Arts in Public Policy from Stony Brook University in New York and has a Bachelor of Arts in Political Science. During her time at Stony Brook she has been involved in various programs with the children's hospital and nursing home facilities for the elderly. Kelly now works for ONETrack International to fundraise and raise awareness in high schools and universities. She hopes to complete her degree and use her skills to create and implement policies that can better the lives of those who need it the most.
***
CHARLINE MELON is the Manager of Fundraising Programs for ONETrack International. Charline earned her Bachelor's degree in Psychology with a Business minor from Penn State University followed by a Master of Nonprofit Management. She has over ten years of Business Administration experience in the Nonprofit sector and has also been teaching Adult Education both domestically and internationally for the last eight years. Being of Haitian descent, it has always been embedded into Charline by her family the importance of giving back and serving others and her community. From the time that Charline could actively volunteer overseas in college, she would make it a priority to provide her time, resources, and talents to underserved communities including in Haiti, Dominican Republic, and Ghana. In addition, she has also taken initiative and collaborated with other organizations and entities to creating fundraising projects that bring more awareness and support towards the imperative needs of the black diaspora through her founded social entrepreneurial business Benevolent Builder. As a Manager of Fundraising, Charline is responsible for structuring and developing ONETrack's overall College Internship Program for college students and groups across the US including overseeing interns who are spearheading their own personalized fundraising campaign in support of OTI's mission and causes. In her spare time, Charline enjoys traveling, learning about new cultures, being an avid foodie while traveling, and actively partaking in kickboxing.
***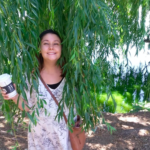 COURTNEY LANCASTER is the Grant Officer of ONETrack International. Courtney earned her Bachelor's Degree in Church Business Administration in 2011 from Martin Methodist College followed by a Master's Degree in Social Change from the Iliff School of Theology. After graduate school she served three years of AmeriCorps service in education, where she learned how good grant writing skills can transform communities. This inspired her recent decision to pursue an online graduate certificate in Grantsmanship from The University of Missouri. Courtney has been passionate about the well-being of children since a service trip that she took to a Haitian orphanage in 2009. Since then, she has served six summers as a camp counselor, ran a 2nd/3rd grade classroom, served two years as an after-school program site director, and served as an academic and literacy interventionist. Currently, she is teaching Language Arts, reading, test prep, and academic coaching to K-12 students through education management organizations.
***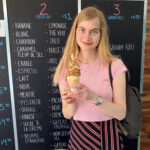 PERLE SAND is the Volunteer Manager at ONETrack International. Originally born and raised in Denmark, Perle is now based in Boston where she is currently pursuing a Master of Science in Entrepreneurial Leadership, building on her Bachelor of Science in International Business and Finance. Perle's love for supporting children in need emerged during her time volunteering at UNICEF and at Red Cross where she worked to spread awareness and organize fundraising. It has now led her to becoming part of ONETrack International where she supports our fundraising interns by providing them with resources and advice as well as recruiting more volunteers.
***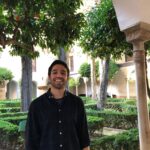 RAJAT GOSWAMI is the IT Operations Manager at ONETrack International. He has a Bachelor of Computer Science from the University of Waterloo and a Bachelor of Business Administration from Wilfrid Laurier University. He works as a software developer in Montreal and hopes to volunteer his time in the non-profit sector to help organizations expand their impact through technology. In his spare time he enjoys cooking, discovering new music and occasionally forcing himself to exercise.
***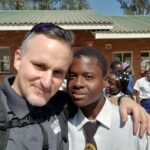 CHRIS ALEXANDER is the Art Director of ONETrack International. He turned an art degree into a lifetime of communications and production work in the non-profit sector. Chris spent a decade advocating for Israel and the Jewish people and about half as long working in international disaster relief. He handles a variety of duties including photo and video capture, video production, logistics coordination, website administration and team hydration. In his spare time, Chris loves art, climbing and live comedy. 
***
ONETrack in Cameroon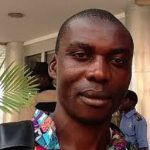 CONRAD NKIMBENG is the Programs Coordinator at CameroonONE. Conrad founded the Mankon Happy Children Organization, a Bamenda-based NGO that serves the needs of the children of the community with the motto, 'child protection for leadership', by protecting against all abuses, promoting basic hygiene and morals, and using sport activities and agriculture programs to educate and unify all children of Bamenda. Mankon Happy Children monitors their daily lives, health requirements, and educations and tends to children who have been hospitalized or imprisoned. In 2017, he received the Humanitarian Recognition Award from the Young Citizens Contributing Positively organization and Cameroon Ministry of Social Affairs for his work with CameroonONE and the orphaned children of Mankon. He is currently studying Psychology, Physical Education and Animation at the University of Bamenda. Conrad is also a referee for FECAfoot, Fédération Camerounaise de Football, the Football Association of Cameroon as well as a sports teacher at Catholic Primary Mission Schools Mankon.
***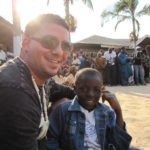 DAVID SHNITZER is the Treasurer of CameroonONE. David has a Bachelor in Civil Engineering from Northeastern University. He is at present the Boston, Massachusetts Complex Director and Financial Advisor for the Fortune 250 financial planning firm, Ameriprise Financial, where, as a registered principle, he oversees all aspects of business operations. In his personal planning practice, he helps families and small businesses achieve their individual goals. David has been involved in all aspects of personal finance, managing a wide number of private and professional operations. He continues to direct education, investment, and retirement planning, risk and cash flow management, and estate and business succession planning by providing highly skilled financial guidance. In 2018, David was a finalist for the Invest in Others' Global Impact Award for his work with CameroonONE and ONETrack International. Invest in Others celebrates the incredible ways that advisors and firms give back to their communities.
***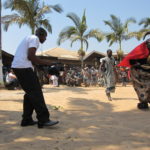 NICOLAS ANGWAFO is the Communications Officer at CameroonONE. Nicolas studied Film Production at Houston Community College and Psychology at Texas University. Nicolas received the Views Award for Best Documentary and came in first at the Island Film Festival for his documentary 'Silent Voices', a piece that exhibited the daily plights of Houston's homeless population.
***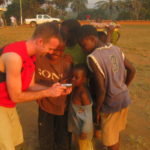 JON MONTCRIEFF is the Director of Organizational Services at CameroonONE. Jon has a Bachelor of Science in Chemical Engineering and a Master of Science in Chemical Engineering from Northeastern University. He is currently the Manager of Advanced Manufacturing Engineering Group at Davol Inc., a leading medical device company specializing in hernia repair. Jon leads a team of engineers responsible for developing specialized equipment and processes to manufacture devices comprised of absorbable synthetic materials, collagen, and antibiotic coatings, He has held a number of other roles in Advanced Technology and Research in the plastics field. Jon has utilized his organizational and leadership skills to manage engineering projects from prototype concepts to manufactured products. In this role he acts as the technical liaison between all departments including Chemistry, Research and Development, Quality Control, Regulatory, Sales and Manufacturing. He has a strong background in statistical control including a green belt in Six Sigma and has received multiple patents for his work. In his spare time Jon enjoys playing golf, basketball, and taking walks with his family.
***
ONETrack in Greece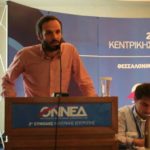 TEO KARAGIANNIS is the Director of ONETrack in Greece. Teo is a lawyer and partner at Karagiannis Law firm in Thessaloniki, heading the office's litigation team. His main area of practice stands with Human Rights and Refugee Protection, although he remains significantly engaged in criminal law cases as the office's lead litigation attorney. Teo has served as a UNHCR/ICMC Associate Protection Expert in Greece during the heightening of the refugee crisis in 2016-17. He presently advises Human Rights NGOs and serves as the lead attorney for Iliahtida in Northern Greece, involved in unaccompanied children refugees' housing and protection projects. Teo also serves as an Assistant to the Professor of Criminal Procedure at the Aristotle University's Law school, while completing his Ph.D. thesis in the same subject.
***
Where We Work
What originally started as a project in Cameroon via CameroonONE, the Transition to Home orphan-care initiative is now being used in several countries around the world. It takes a global village to ensure all orphaned children have the opportunity to grow as a member of a family, receive proper education and healthcare.