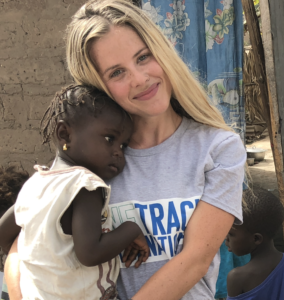 HILARY HAHN is the Media and Marketing Director at ONETrack International.
She studied at the University of Idaho for three years before completing her Bachelors in Business Administration and Marketing at Eastern Washington University. She currently resides in Spokane, Washington where she is pursuing her Master's in Business Administration and working as an Accounts Manager for a Hahn Engineering Inc. As an Accounts Manager, she is able to utilize her skills as an organizer, leader and innovator. She has previously spent many hours volunteering at fundraisers and community events where she found her passion for helping others.
Hilary is a large advocate for environmental health and giving back to the community. In her spare time, she enjoys traveling, being outdoors, exploring cultures, yoga and spending time with her 4-year old daughter.