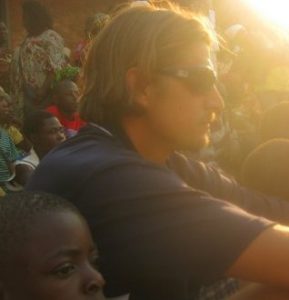 SHAUN BAMFORTH is the Executive Director of ONETrack International.
Shaun Bamforth has a Masters of Business Administraton from the MIT Sloan School of Management as well as an undergraduate degree in civil engineering from Rensselaer Polytechnic Institute. Shaun is currently a Senior Account Executive for Gartner, Inc. in their suppy chain practice. In this role Shaun partners with Supply Chain Executives and their teams to ensure they have the resources and insights needed to achieve their mission critical priorities.
Prior to getting his MBA, Shaun worked as an engineering consultant for real estate developers and municipalities in the South Florida area. During his time in Florida, Shaun also founded and served on the board of the Davie Youth Lacrosse Foundation, served for three years as Board Treasurer of the Kids Ecology Corps, and founded and ran Broward Lacrosse Advantage, Inc. – a Private Lacrosse Training and Event services company.
Shaun is married with one young daughter. In his spare time shaun enjoys golfing, coaching lacrosse, BBQing on his BGE, bike riding and gardening.