Written by Olga Bronshteyn
An Overview of the Yazidi Refugee Crisis in Greece
ONETrack International's Greek Chapter is currently working in Greece on a mission to provide accommodation and resources for Yazidi refugees who have fled to Greece from Iraq as a result of the horrific violence and destruction recently wrought by the Islamic State.
This ancient community has historically faced persecution, affecting the desperation of its position today both in Iraq and abroad among other refugee groups.
Who are the Yazidi?
The Yazidi people, one of Iraq's oldest ethno-religious minorities, have traditionally lived in the northern area of the country, with large communities in Sinjar and Shekhan.
They are related to Kurds and speak the Kurdish language, though many Yazidis reject this connection, considering themselves to be an entirely distinct group. Yazidi traditions and their unique religion, Yazidism, incorporate aspects of Islam, Christianity, and the ancient Persian religion of Zoroastrianism.
A History of Persecution
Often as a result of their religious beliefs as a minority in a Muslim-dominated region, viewed as blasphemous by some Muslim sects, the Yazidi people have historically been subjected to persecution.
This has included violent massacres, such as those carried out during the rule of the Ottoman Empire in the 18th and 19th centuries, as well as government marginalization and lack of economic investment in impoverished Yazidi-populated communities.
In the late 1970s, Saddam Hussein launched "Arabization" campaigns throughout northern Iraq, forcing Yazidis from their villages into urban centers. After Hussein's falling from power in 2003, the major Yazidi-populated city of Sinjar became an area of dispute between the government in Baghdad and the newly autonomous Kurdistan Regional Government.
The Yazidis were also the subjects of a major attack in 2007, when four suicide truck bombs targeting Yazidi villages killed and wounded over 400 people.
***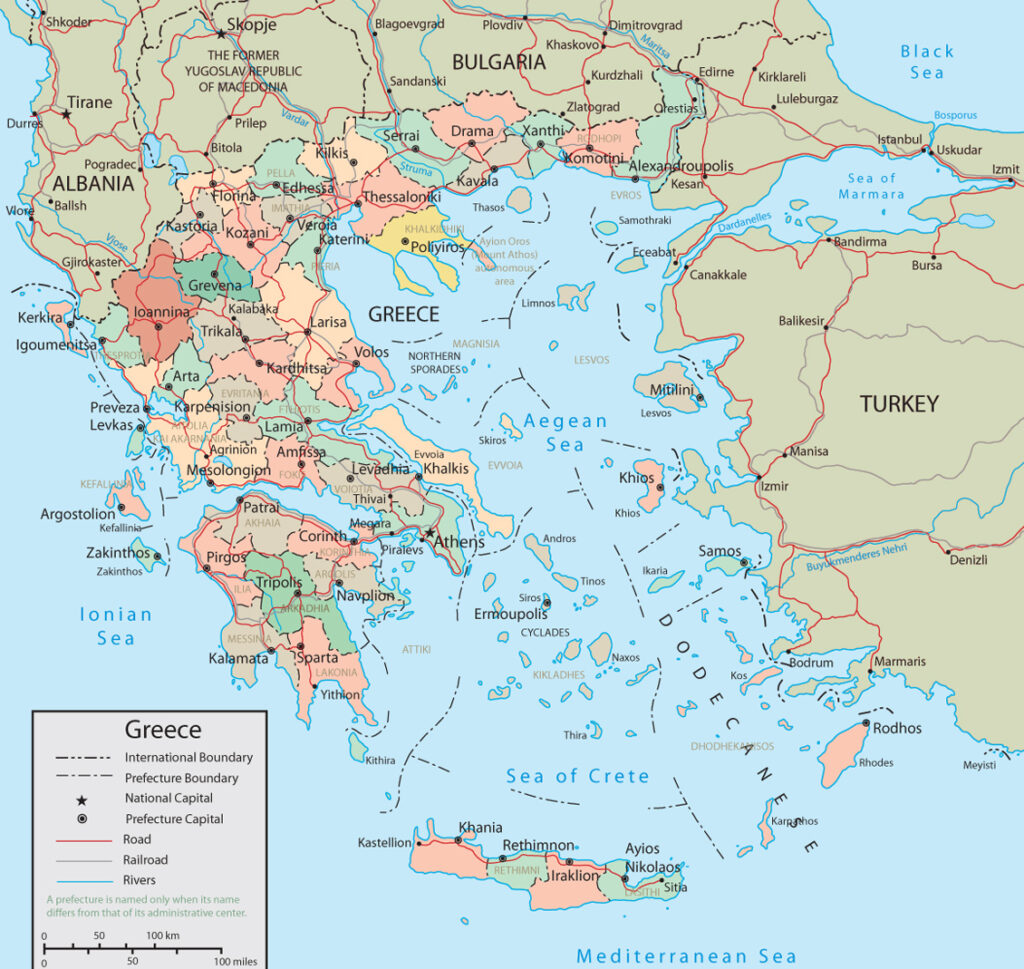 ***
The Sinjar Massacre
The rise of the extremist Islamic State has resulted in one of the largest crises– and greatest tragedies– in Yazidi history. As their power in the country peaked in August of 2014, ISIS perpetrated a massacre in Sinjar, killing and kidnapping hundreds of Yazidis and razing their homes.
According to a UN report, 5,000 civilians were killed during the offensive, and another 7,000 women and children were captured. The women have been subjected to brutal sexual abuse and slavery, and young men and boys forcibly converted and recruited to serve ISIS.
Tens of thousands of Yazidis escaped to Mount Sinjar, facing starvation and dehydration before eventually being rescued by U.S.-backed Kurdish forces, with tens of thousands more fleeing directly across the border to Syria and Turkey. According to some figures, as many as 100,000 Yazidis have migrated abroad since August 2014, and 400,000 in total have been displaced.
Aftermath of the Attack
In June of 2017, the United Nations acknowledged the attack as a genocide in a report, stating that the genocide "is ongoing" and calling for action from the international community. While many countries have spoken out condemning the actions of ISIS, little is being done to aid those still suffering from the aftermath of the massacre.
Even with the Iraqi Kurdish militias' driving of ISIS out of Sinjar in late 2017, only about 15% of the population returned to Sinjar, and found itself caught in political crossfire between the Iraqi and Kurdish governments as both attempted to lay claim to the decimated city.
Most of those Yazidis who were forced to leave the region currently have no plans to return to their homes due to the lack of basic resources like water and electricity, inadequate healthcare and education, and few job opportunities. There is also widespread fear that attacks could begin again, particularly after the failure of Kurdish Peshmerga forces to protect the community in 2014.
Iraq is often overlooked as the international community focuses on more recent crises in Syria, despite the thousands of Yazidis and non-Yazidis still in captivity whose fates are unknown. There is an urgent need to support survivors displaced by the violence, both within northern Iraq and seeking refuge abroad.
The Current Refugee Crisis
As of 2018, there remains a considerable Yazidi refugee population in Europe and elsewhere abroad. In Greece, where 2,500 Yazidis were stranded as of 2017, many have found temporary shelter in the northern region of Serres, where many await EU-sponsored relocation to other parts of Europe. As of December 2017, 350 refugees occupied the Serres camp; currently, half of them are minors.
Greece's policy is to move eligible refugees from overcrowded island camps to the mainland, where more comfortable accommodation can be provided. But the refugees oppose this policy out of fear of persecution and further breaking up the community; as a result, many live in separate camps. Many hope to be reunited with other Yazidis stranded in Greece, but this is a difficult initiative for a country struggling to manage more than 50,000 refugees and migrants on its territory.
Yazidis in particular have had a difficult experience in the refugee system, and have both been marginalized by local populations and come under attack by other groups of refugees. Attacks in several camps, largely by Muslim groups, have resulted in Yazidis being injured or forced to flee.
Europe continues to wrestle with the question of whether Yazidi refugees should receive priority for resettlement as victims of ongoing discrimination. It is clear, in any case, that many Yazidis currently lack hope of returning to their homeland in the foreseeable future, and more permanent accommodations for them must be sought out.
ONETrack's Mission in Greece
The need to keep Yazidi refugee families– and especially unaccompanied minors– together in Greece cannot be overstated. A considerable number of the children, let alone the adult refugees, suffer from post-traumatic stress and depression (among other psychiatric disorders), exacerbated by exposure to violence, displacement from their native communities, and prolonged separation from their families.
ONETrack International's Greek Chapter is in talks to operate a relocation guesthouse that will transition families from refugee camps to apartments and provide the services necessary for people who have experienced such incredible trauma, with a focus on unaccompanied minors now reunited with surviving family members and others among the displaced community.
The process of filing to set up and operate a guesthouse is complex, but our team in Greece has begun the procedure and hope to be administering one of these facilities as soon as it is possible to receive proper permission from the state. The need is greater than ever, with southern Europe seeing periodic surges of asylum seekers and economic migrants.
---
REFERENCES
AlJazeera- https://www.aljazeera.com/news/2017/08/yazidi-genocide-iraq-ongoing-unaddressed-170803162047238.html
AP News- https://apnews.com/53268dc1b43f48cbb18a29e8e0cad081
Arab News- http://www.arabnews.com/node/1202456/world
Greek Reporter- https://eu.greekreporter.com/2017/01/30/eu-debates-whether-yazidi-refugees-merit-special-protection/
Minority Rights Group- https://minorityrights.org/2017/05/17/iraqi-yazidis-2017/
National Geographic- https://news.nationalgeographic.com/news/2014/08/140809-iraq-yazidis-minority-isil-religion-history/
SBS News- https://www.sbs.com.au/news/who-are-the-yazidis-and-why-are-they-persecuted
The Kurdish Project- https://thekurdishproject.org/history-and-culture/kurdistan-religion/yazidi-ethno-religious-community/