The term LOGIC MODEL is frequently used interchangeably with the term program theory in the evaluation field. Logic models can alternatively be referred to as program theory because they describe how a program works and to what end.
Logic Model Purpose and Practical Application
The purpose of a logic model is to provide stakeholders with a road map describing the sequence of related events connecting the need for the planned program with the program's desired results. Mapping a proposed program helps you visualize and understand how human and nancial investments can contribute to achieving your intended program goals and can lead to program improvements.
Logic Models Better Position Programs For Success
Many evaluation experts agree that use of the logic model is an effective way to ensure program success. Using a logic model throughout your program helps organize and systematize program planning, management, and evaluation functions.
Logic Models Strengthen the Case for Program Investment
Clear ideas about what you plan to do and why – as well as an organized approach to capturing, documenting, and disseminating program results – enhance the case for investment in your program.
OTI Logic Model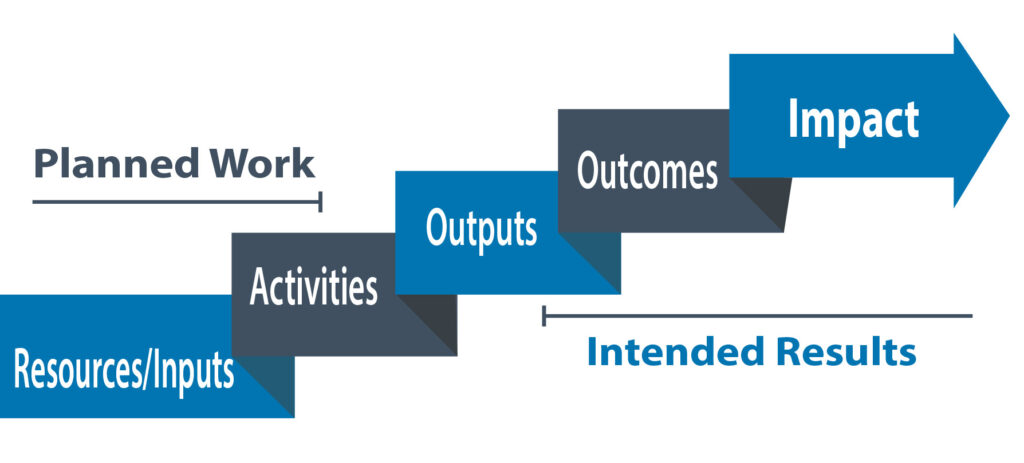 Resources / Inputs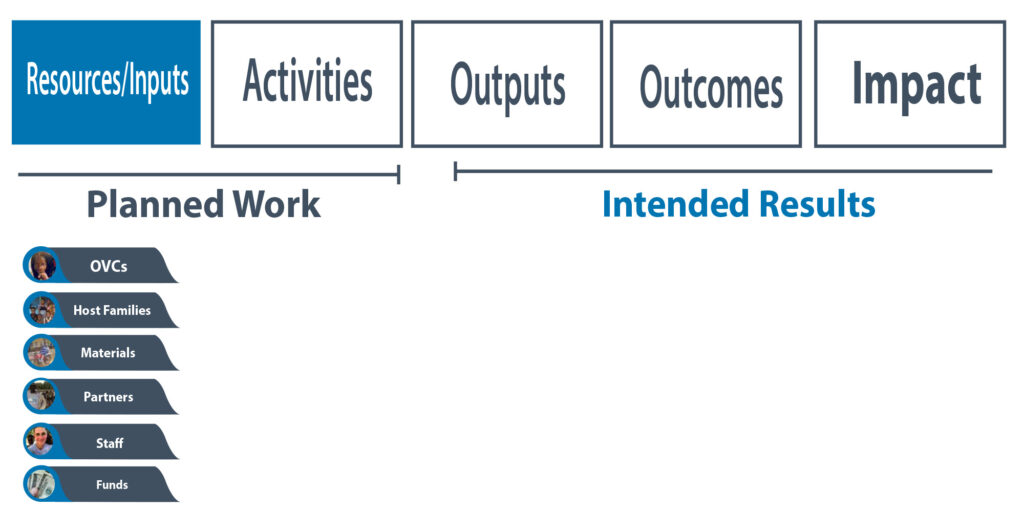 Factors are resources and/or barriers, which potentially enable or limit program effectiveness. Enabling protective factors or resources may include funding, existing organizations, potential collaborating interpersonal networks, staff and volunteers, time, facilities, equipment, and supplies. Limiting risk factors or barriers might include such things as attitudes, lack of resources, policies, laws, regulations, and geography.
Activities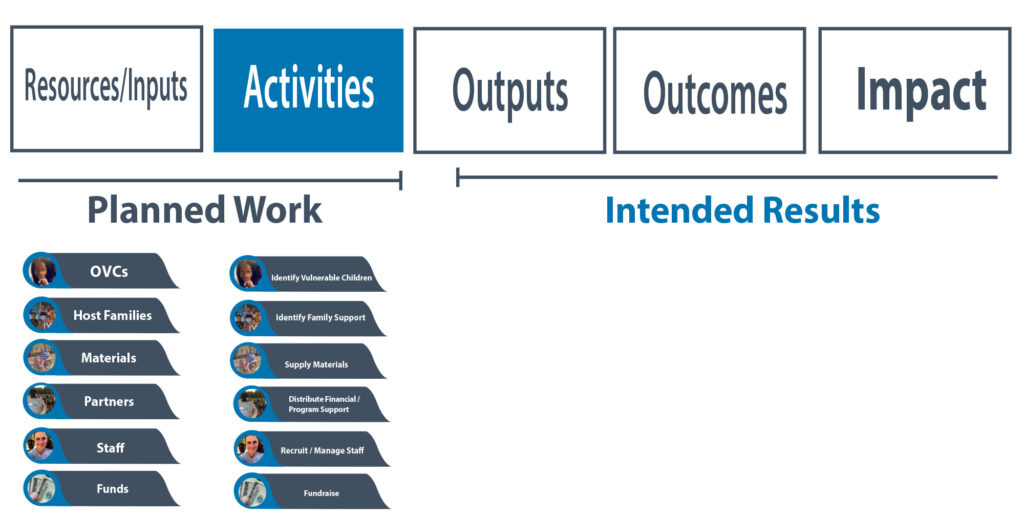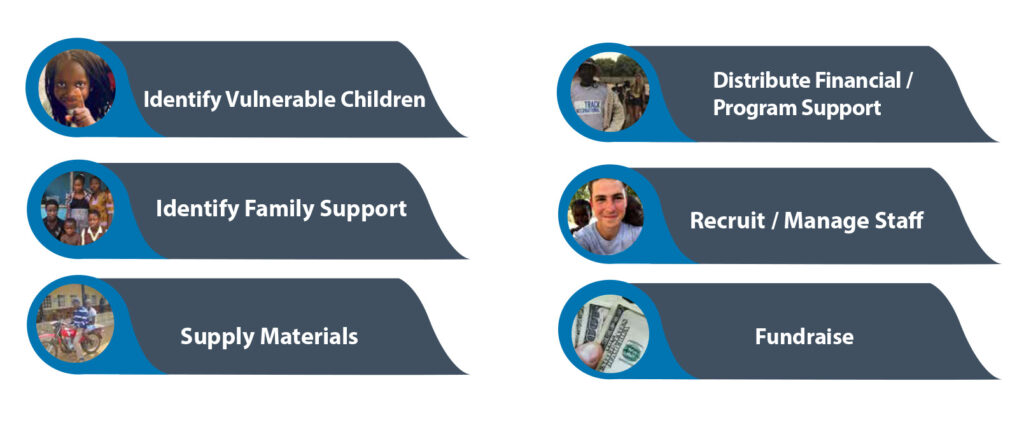 Program Activities are what the program does with the resources. Activities are the processes, tools, events, technology, and actions that are an intentional part of the program implementation.
These interventions are used to bring about the intended program changes or results.
Outputs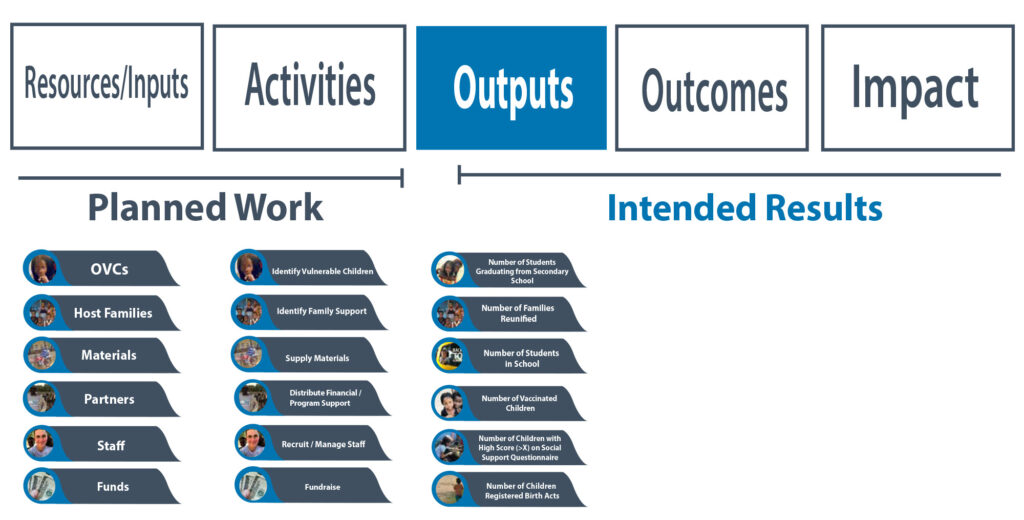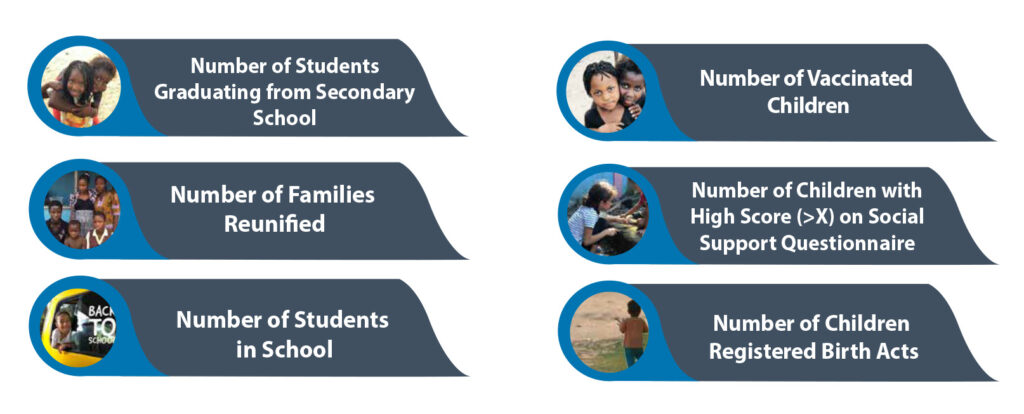 YOUR INTENDED RESULTS include all of the program's desired results (outputs, outcomes, and impact). Outputs are the direct products of program activities and may include types, levels and target of services to be delivered by the program.
Outcomes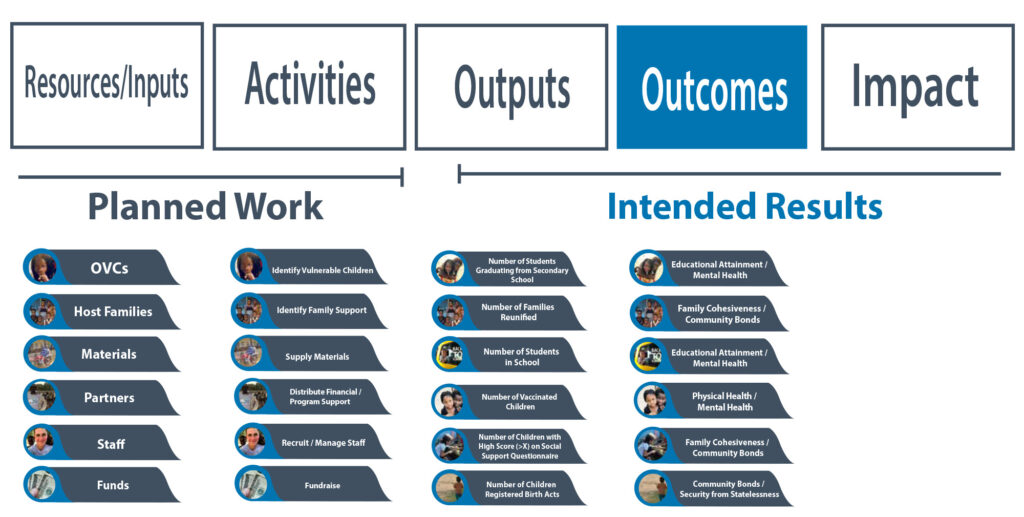 Outcomes are the specific changes in program participants' behavior, knowledge, skills, status and level of functioning. Short-term outcomes should be attainable within 1 to 3 years, while longer-term outcomes should be achievable within a 4 to 6 year timeframe. The logical progression from short-term to long-term outcomes should be reected in impact occurring within about 7 to 10 years.
Impact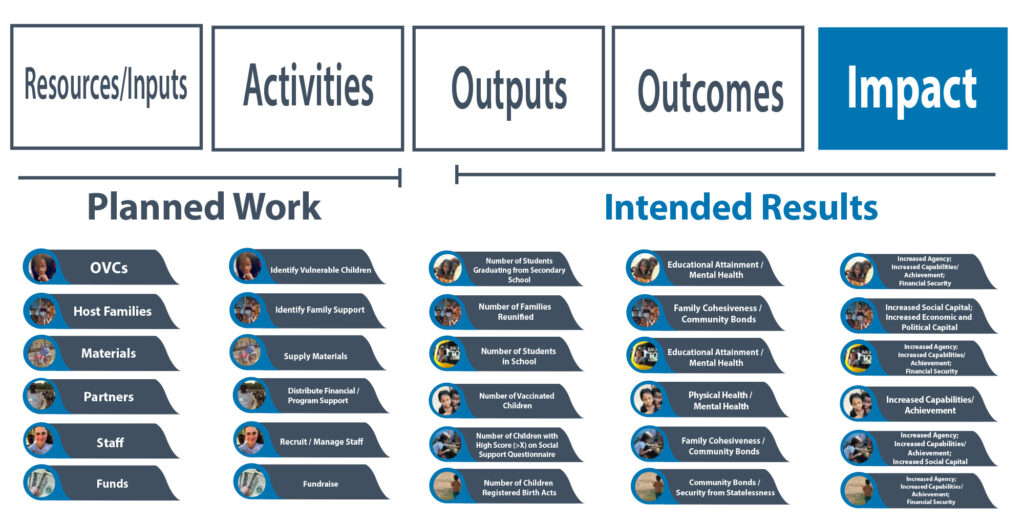 Impact is the fundamental intended or unintended change occurring in organizations, communities or systems as a result of program activities within 7 to 10 years. Impact often occurs after the conclusion of project funding.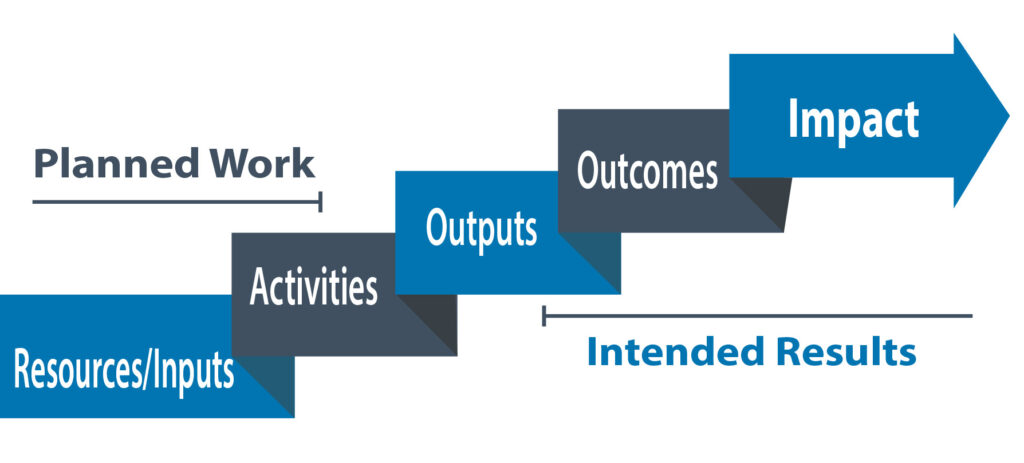 ***