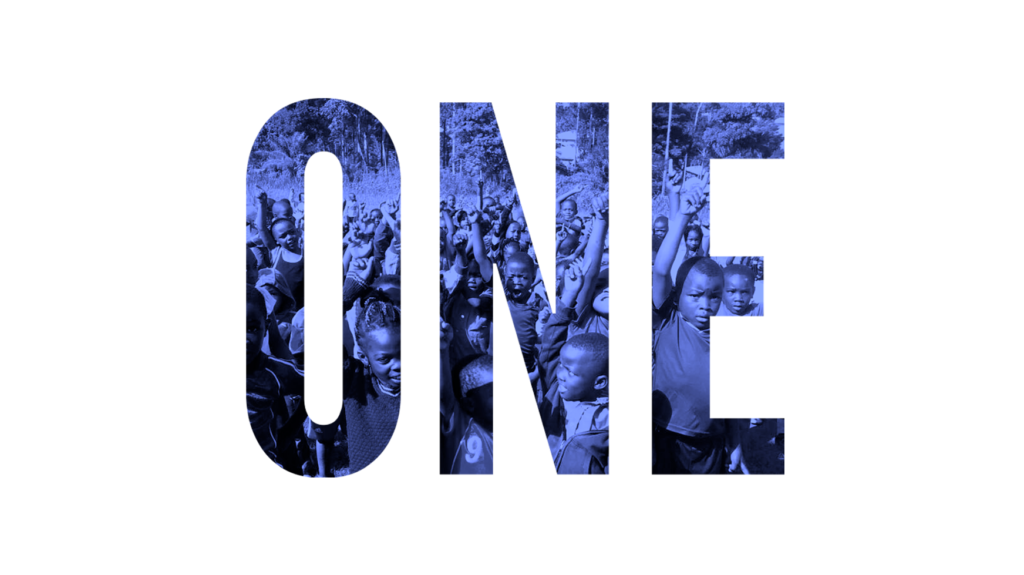 Meet the men and women around the world who operate on the behalf of ONETrack International.
For general inquiries, please email: info@onetrackint.org
***
ONETrack International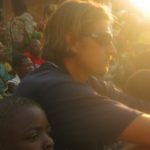 SHAUN BAMFORTH is the Executive Director of ONETrack International. Shaun Bamforth has a Masters of Business Administration from the MIT Sloan School of Management as well as an undergraduate degree in civil engineering from Rensselaer Polytechnic Institute. Shaun is currently a Senior Account Executive for Gartner, Inc. in their supply chain practice. In this role Shaun partners with Supply Chain Executives and their teams to ensure they have the resources and insights needed to achieve their mission critical priorities. Prior to getting his MBA, Shaun worked as an engineering consultant for real estate developers and municipalities in the South Florida area. During his time in Florida, Shaun also founded and served on the board of the Davie Youth Lacrosse Foundation, served for three years as Board Treasurer of the Kids Ecology Corps, and founded and ran Broward Lacrosse Advantage, Inc. – a Private Lacrosse Training and Event services company. Shaun is married with one young daughter. In his spare time shaun enjoys golfing, coaching lacrosse, BBQing on his BGE, bike riding and gardening. Email: shaun@onetrackint.org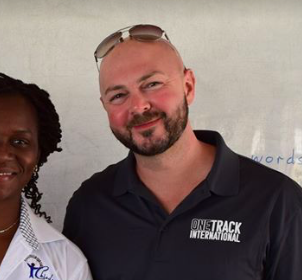 TODD FINKLESTONE is the Director of Operations at ONETrack International. Todd has a Master of Science in Ethics and Public Policy and a Bachelor of Science in International Relations, with a minor in Philosophy, from Suffolk University. He is an accredited Ethicist with international experience in the NGO sector where he has applied his training in human rights, policy analysis, and international development in the field of global security. Todd is a Response Team Member with the disaster relief agency ShelterBox International, for which he is a seven-time recipient of the President of the United States of America's 'Volunteer Service Award' for responding to natural disasters and manmade conflicts in Uganda, the Philippines, Paraguay, Malaysia, Cameroon, Nepal, Tanzania, Fiji, Sri Lanka, Niger, Mozambique, Barbuda, Bangladesh, Pakistan and the US. In addition, Suffolk University has honored him with the 'Graduate Recognition for Outstanding Service Award' and 'Ten Under Ten Alumni Recognition Award' for his endeavors in the NGO arena. Email: todd@onetrackint.org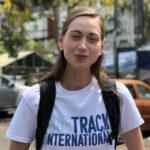 ANNA CAVOLOWSKY is the Director of Strategy and Planning at ONETrack International. She received her Bachelors of Science in Hospitality Administration from Boston University. She currently works as a project manager in the aerospace industry, focusing on enabling emerging aviation markets that have been previously not served or underserved by aviation. In this role, Anna is an operational partner that unites and empowers leadership across the aeronautics community. Her goal is to utilize these skills in business operations and strategic planning to help shape and define ONETrack International's direction and develop plans to realize their business objectives. In her spare time, Anna loves to run new trails, try that hole in the wall restaurant, and read cheesy romance novels. Email: anna@onetrackint.org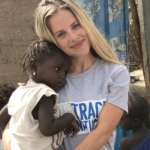 HILARY HAHN is the Media and Marketing Director at ONETrack International. She studied at the University of Idaho for three years before completing her Bachelors in Business Administration and Marketing at Eastern Washington University. She currently resides in Spokane, Washington where she is pursuing her Master's in Business Administration and working as an Accounts Manager for a Hahn Engineering Inc. As an Accounts Manager, she is able to utilize her skills as an organizer, leader and innovator. She has previously spent many hours volunteering at fundraisers and community events where she found her passion for helping others. Hilary is a large advocate for environmental health and giving back to the community. In her spare time, she enjoys traveling, being outdoors, exploring cultures, yoga and spending time with her 4-year old daughter. Email: hilary@onetrackint.org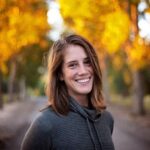 KARA LAPSO is the Program Evaluation Manager at ONETrack International. Kara has a Master of Social Work and is a Licensed Social Worker. She has a bachelor's degree in international development, a minor in Spanish, and a master's in social work specializing in community development and social justice. Kara has been working with refugee and immigrant populations since 2009; working in disaster zones with ShelterBox International since 2013; and has been working in international development since 2010. Kara has held professional, research, and volunteer positions in 13 countries and has, both, attended and assisted in a total of 6 disaster simulations and trainings. Kara has a passion for impact evaluation and has worked on multiple program evaluations in the United States, Cameroon, Sri Lanka, and the Philippines. Moreover, Kara has worked with an array of large domestic and international research projects. Kara enjoys rock climbing, white water kayaking, and yoga.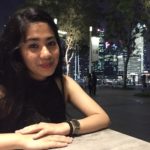 ZAFIRAH SINGHAM is the Human Rights Officer at ONETrack International. Zafirah received her Bachelor's degree in Economics and Finance from the University of London in Singapore Institute of Management (SIM) in 2017. This is where her interest for the Human Rights sector was first piqued when she picked up an elective in Complex Emergencies and Humanitarian Crisis which sparked her commitment to helping those in need. Ever since then, she has been volunteering online, assisting NGOs offsite wherever possible while working full time in the banking sector in Singapore. She hopes to hone and fully utilise her research skills to raise awareness to stakeholders regarding the importance of the work being done in CameroonONE and ONEtrack International to assist orphaned children to be placed in their respective families. Aside from this, Zafirah would use her spare time to go swimming or simply catching an indie movie in town if she isn't busy poring through her collection of books at home.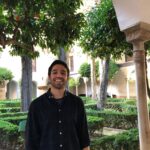 RAJAT GOSWAMI is the IT Operations Manager at ONETrack International. He has a Bachelor of Computer Science from the University of Waterloo and a Bachelor of Business Administration from Wilfrid Laurier University. He works as a software developer in Montreal and hopes to volunteer his time in the non-profit sector to help organizations expand their impact through technology. In his spare time he enjoys cooking, discovering new music and occasionally forcing himself to exercise.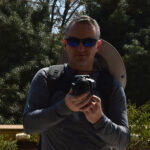 CHRIS ALEXANDER volunteers as a web administrator and field photographer for ONETrack International. He turned an art degree into a lifetime of communications and production work in the non-profit sector. Chris spent a decade advocating for Israel and the Jewish people and about half as long working in international disaster relief. He is a four-time recipient of the President of the United States of America's 'Volunteer Service Award'. In his spare time, Chris loves art, climbing and live music. Email: chris@onetrackint.org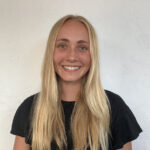 SOPHIA DOERSCHLAG is the Programs Assistant at One Track International. She is currently studying at the University of California, Berkeley where she is pursuing her Bachelors in Environmental Economics and Policy in addition to a Bachelors in Public Health. As Programs Assistant, she is able to work on several projects and gain exposure to different aspects of a nonprofit as well as support a mission which she is extremely passionate about. She also works as an EMT on her college campus. Both opportunities have led to her current exploration of a future career working with nonprofits or in healthcare. In her free time, she loves hiking, film photography, and sculpting forms out of clay. Email: sophia@onetrackint.org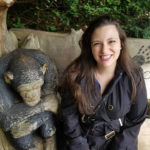 MAIA is the Media and Marketing Assistant and received her Bachelor's of Science in Hospitality Administration from Boston University and her Sommelier Certification from the Court of Master Sommeliers. She spent 6 years after graduation managing restaurants in the Boston area before moving cross country to pursue a career in the wine industry. While in Boston, she was introduced to OneTrack International and began volunteering after switching careers. Currently, she is working at a winery in Sonoma County where she interacts with guests and educates them on winemaking practices and sustainable farming. In her spare time, she cooks, follows the New York Rangers hockey club, and travels when she can.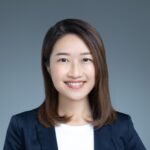 INA LEE is the Content Creator at ONETrack International. She is also a seasoned fundraising professional. To her, fundraising goes beyond the dollar amount. It is about developing an organization into a sustainable, impactful force for community good. Driven by her passion for making a positive impact on society, Ina is determined to pursue a career in the nonprofit sector. With ten years of experience in the fundraising and development arena, she offers a wealth of knowledge in individual and corporate giving, grant development, campaign management and donor analytics. She also holds an MA in Social Service Management from the Chinese University of Hong Kong. At ONETrack, she is dedicated to creating engaging social media content that brings awareness to the Global Orphan Crisis. During her free time, Ina enjoys exploring towns along the East Coast, volunteering and gardening. She currently resides in Boston.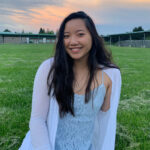 ALEXANDRIA QUANAM serves as the Head of Community for OTI. She is currently pursuing a Human Biology major with a concentration in Economics at Stanford University in hopes of a career in management consulting. In addition, she has spent many years fundraising and conducting events for large and small nonprofit organizations for the past 5 years. Hobbies outside of work include swimming and surfing as well as exploring new places!
ONETrack in Cameroon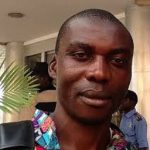 CONRAD NKIMBENG is the Programs Coordinator at ONETrack in Cameroon and CameroonONE. Conrad is the founder and CEO of Child Protection / Happy Children Organization, a Bamenda-based NGO and key implementing partner of ONETrack International, that serves the needs of the children of the community with the motto, 'child protection for leadership', by protecting against all abuses, promoting basic hygiene and morals, and using sport activities and agriculture programs to educate and unify all children of Bamenda. Mankon Happy Children monitors their daily lives, health requirements, and educations and tends to children who have been hospitalized or imprisoned. In 2017, he received the Humanitarian Recognition Award from the Young Citizens Contributing Positively organization and Cameroon Ministry of Social Affairs for his work with CameroonONE and the orphaned children of Mankon. Conrad's academic background is in Psychology, Physical Education and Animation at the University of Bamenda with a focus on Project Development and is currently pursuing his Masters in the same field of study. Conrad is also a Cameroon National Elite II Referee for FECAfoot, Fédération Camerounaise de Football, the Football Association of Cameroon as well as a sports teacher at Catholic Primary Mission Schools Mankon.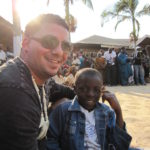 DAVID SHNITZER is the Treasurer of CameroonONE. David has a Bachelor in Civil Engineering from Northeastern University. He is at present the Boston, Massachusetts Complex Director and Financial Advisor for the Fortune 250 financial planning firm, Ameriprise Financial, where, as a registered principle, he oversees all aspects of business operations. In his personal planning practice, he helps families and small businesses achieve their individual goals. David has been involved in all aspects of personal finance, managing a wide number of private and professional operations. He continues to direct education, investment, and retirement planning, risk and cash flow management, and estate and business succession planning by providing highly skilled financial guidance. In 2018, David was a finalist for the Invest in Others' Global Impact Award for his work with CameroonONE and ONETrack International. Invest in Others celebrates the incredible ways that advisors and firms give back to their communities.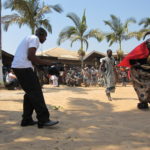 NICOLAS ANGWAFO is the Communications Officer at CameroonONE. Nicolas studied Film Production at Houston Community College and Psychology at Texas University. Nicolas received the Views Award for Best Documentary and came in first at the Island Film Festival for his documentary 'Silent Voices', a piece that exhibited the daily plights of Houston's homeless population.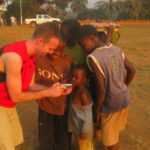 JON MONTCRIEFF is the Director of Organizational Services at CameroonONE. Jon has a Bachelor of Science in Chemical Engineering and a Master of Science in Chemical Engineering from Northeastern University. He is currently the Associate Director of Advanced Manufacturing Engineering Group at Becton Dickinson (BD)., a leading medical technology company. Jon leads a team of engineers responsible for developing specialized equipment and processes to manufacture devices comprised of absorbable synthetic materials, collagen, and antibiotic coatings, He has held a number of other roles in Advanced Technology and Research in the plastics field. Jon has utilized his organizational and leadership skills to manage engineering projects from prototype concepts to manufactured products. In this role he acts as the technical liaison between all departments including Chemistry, Research and Development, Quality Control, Regulatory, Sales and Manufacturing. He has a strong background in statistical control including a green belt in Six Sigma and has received multiple patents for his work. In his spare time Jon enjoys playing golf, basketball, and taking walks with his family.
ONETrack in Greece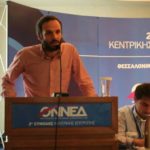 TEO KARAGIANNIS is the Director of ONETrack in Greece. Teo is a lawyer and partner at Karagiannis Law firm in Thessaloniki, heading the office's litigation team. His main area of practice stands with Human Rights and Refugee Protection, although he remains significantly engaged in criminal law cases as the office's lead litigation attorney. Teo has served as a UNHCR/ICMC Associate Protection Expert in Greece during the heightening of the refugee crisis in 2016-17. He presently advises Human Rights NGOs and serves as the lead attorney for Iliahtida in Northern Greece, involved in unaccompanied children refugees' housing and protection projects. Teo also serves as an Assistant to the Professor of Criminal Procedure at the Aristotle University's Law school, while completing his Ph.D. thesis in the same subject.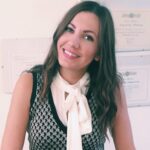 DESPOINA VOULGARIDOU is the Managing Director of ONETrack in Greece. Despina is a lawyer and has served as a UNHCR/ICMC Associate Protection Expert in Greece during the heightening of the refugee crisis in 2016 and continued working for UNHCR's refugee support related programs until 2020. Her main area of practice stands with Human Rights and Refugee Protection. She also worked for the relocation program for unaccompanied minors that took place in Greece during 2020-2021. Presently she works as a private lawyer in Thessaloniki mainly advocating for Refugees' legal rights. She also holds a master's degree in technologies of environmental legislation.
Global Projects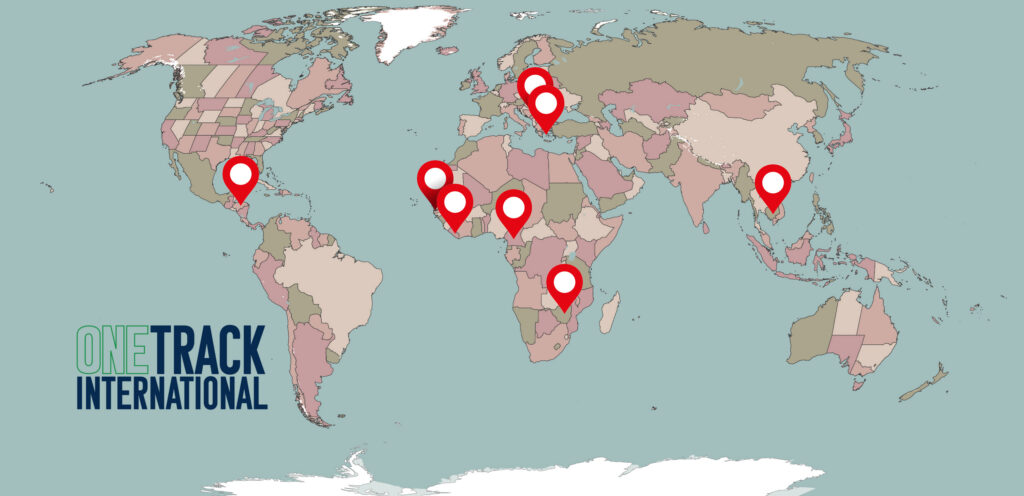 Take a look at the scope of ONETrack International's global orphan care operations from Africa to Asia.