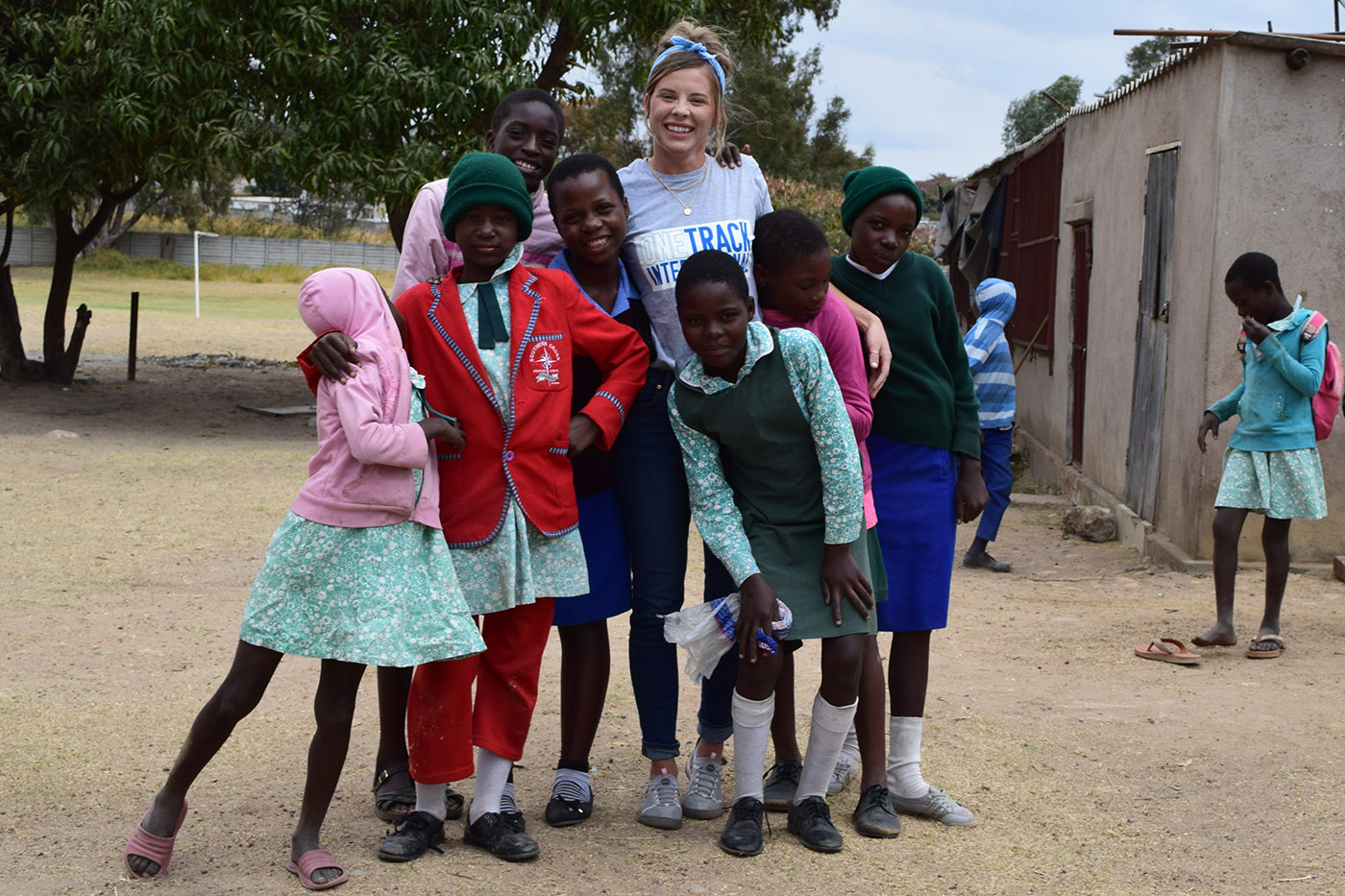 Have you always wanted to be a part of something bigger than yourself?
Have you wanted to contribute in a meaningful and positive way? Are you always wondering what YOU can do to support others from across the globe? ONETrack International (OTI) is looking for you!
OTI is recruiting Ambassadors to help spread awareness of our orphan-care projects and help us in implementing effective fundraising practices for OTI's initiative.
YOU can make a big difference in an child's life, one that will be a lasting positive impact!
Why Do It
Funds raised through the efforts of our global volunteer force:
Assist in reintegrating children into a home environment

Provide educational opportunities to children in the program

Ensure that families are well prepared to provide proper care and homes for the children through caretaker support

Do more for the children, families, and communities by supporting our 7 Sustainability Pillars: Education, Psychosocial Care & Support, Household, Economic Strengthening, Social Protection, Child Protection, Legal Protection
ONETrack International's work is made possible because of generous individuals who want to volunteer their time to make a difference in the futures of children. We are always on the lookout for new and fun ways to generate awareness and donations in support of OTI's initiative.
Fundraising and Development Internship (Remote position, stipend offered)
General Description:
Fundraising and development interns participate in activities that will assist us in providing an education, healthcare needs and identification support to our students; caretaker support for our host families; as well as secondary programs such as sustainability projects.
We are looking for interns for all semesters to work with ONETrack's Fundraising and Development department (to participate in activities that will assist us in providing an education, healthcare needs and identification support to our students; caretaker support for our host families; as well as secondary programs such as sustainability projects).
This internship opportunity will provide qualified applicants with substantial experience in nonprofit fundraising and development techniques that may include event planning, grant writing, donor cultivation, solicitation strategizing, and a fundamental knowledge of Nonprofit Management and program implementation. Each intern will be encouraged to take a leadership role in spearheading their own fundraising campaigns within the objectives of the development department, depending on one's experience and hours of availability.
We are seeking motivated and responsible college students or young professionals looking to gain experience working within a nonprofit. Applicants should be pursuing a Bachelor or Master's Degree in a relevant field (Marketing, Government, Public Policy, etc.) or recent graduates, who possess excellent communication skills, and are qualified to represent the organization. Should be open-minded, enthusiastic, creative, and adaptable.
Responsibilities may include:
– Create and administer your own fundraising campaigns to sponsor students in our system.
– Operate with a self-sufficient and independent approach.
– Research new foundations to apply for funding
– Help in writing minor proposals and reports
– Research and develop events in new fundraising markets
– Help in researching potential donors
– Help in conducting in depth researching into new fundraising markets
Graphic Designers (Remote, Volunteer Positions, 5-10 hours per week)
General Description:
The Graphic Design Specialist is responsible for creating content that aligns with ONETrack International's mission and philosophy.
We are looking for people who can help us understand how best to disseminate our story so we can fulfill the mission of ONETrack International. In this role, you would be supporting the Media & Marketing division by creating marketing collateral for our organization and, in turn, helping to promote proper orphan-care solutions around the world. If your interest has been piqued, this may be a wonderful volunteer opportunity for you and it will no doubt be as rewarding as it is impactful.
Responsibilities may include:
-Producing consistent, cohesive and high-quality design work reflecting ONETrack International's brand voice and style
– Prioritizing and organizing creative requests to meet established deadlines; expect some tight turnarounds
-Creating high-quality materials designed to promote awareness within the broad public regarding ONETrack In
ternational's mission and philosophy
– Working under the guidance of the Media & Marketing Director and in collaboration with the entire Media & Marketing team
– Designing and producing a wide variety of marketing materials within parameters of graphic standards and overall organizational priorities. Deliverables can include, publications, annual reports, newsletters, brochures, flyers, advertisements, static and animated digital ads, specialty items and other printed pieces
– Determining the need for photography, illustration, charts, graphs, maps and other elements to enhance the design and to most effectively convey the message
– Preparing complex electronic files for everything from full-color multi-page publications to large transit and vehicle displays
– Resizing and/or reconfiguring content to meet specific requirements for placement in a variety of channels including print, digital, out-of-home, social media, etc.
– Working with the Media & Marketing Director to manage assigned workload, track progress and ensure that projects meet deadlines
– Providing creative feedback on any existing designs or content
– Managing photo archives
Qualifications:
1+ years' experience in graphic design preferred, but not required
Mission Ambassadors (Remote, Volunteer Positions, 5-10 hours per week)

General Description:  Mission ambassadors help us to build a strong community through increasing awareness of the Global Orphan Crisis and promoting proper orphan-care solutions.
ONETrack International is experiencing significant growth due to our increasing prominence as one of the leading organizations finding working solutions to the Global Orphan Crisis. We are expanding programs, growing our staff and volunteer base, and introducing our Transition to Home orphan-care approach to even more communities around the world. Our goals include establishing ourselves at the forefront in the battle to positively change the manner in which the Global Orphan Crisis is managed. It is important that we have and maintain a strong network of ONETrack Community Members composed of staff, volunteers and donors- all united behind the same mission and exercising a consistent and focused messaging, increasing our capacity by securing the necessary funding in order to together provide homes and education to the orphaned children of the world, and establishing a trusting relationship between funders and donors. In order to accomplish these goals, we need key volunteers to serve as organizational Mission Ambassadors.
People who agree to serve as Mission Ambassadors pledge to do the following:
Fundraise on behalf of ONETrack International.
Create Awareness of ONETrack's mission and Projects.
Provide linkage with corporations and foundations, community organizations, fraternal groups, sports clubs, or whichever associations they are affiliated with in their region.
Be a positive spokesperson for ONETrack International, learn key messages and develop a strong OTI elevator speech.
Solicit gifts; assist with special events, donor recognition, thank-you notes, etc.
Promote our cause on social media and invite contacts to our pages.
Volunteers are a key link between ONETrack International and the prospective donor/leader community. Your support as a Mission Ambassador helps our organization maximize their reach and increase awareness. By being a Mission Ambassador, you may open new doors for the organization to attract program participants, raise funds and recruit volunteers.
As a Mission Ambassador, you will agree to do the following:
• Spokesperson. Speak positiv
ely about the organization and the campaign, and be prepared to answer basic questions.
• Open Doors. Help us grow our prospect list and indicate persons from your community with whom you can arrange a meeting.
• Fundraise or Gift. Make a gift up to your financial ability or fundraise within your community or online in order to solicit additional funds for our programs.
• Confidentiality. Maintain confidentiality at all times as donor/prospect information is shared with committee members.