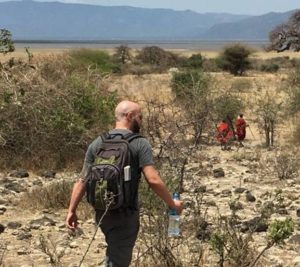 TODD FINKLESTONE is the Director of Operations at ONETrack International.
Todd has a Master of Science in Ethics and Public Policy and a Bachelor of Science in International Relations, with a minor in Philosophy, from Suffolk University. He is an accredited Ethicist with international experience in the NGO sector where he has applied his training in human rights, policy analysis, and international development in the field of global security.
Todd is a Response Team Member with the disaster relief agency ShelterBox International, for which he is a six-time recipient of the President of the United States of America's 'Volunteer Service Award' for responding to natural disasters and manmade conflicts in Uganda, the Philippines, Paraguay, Malaysia, Cameroon, Nepal, Tanzania, Fiji, Sri Lanka, Niger, Mozambique, Barbuda, Bangladesh and the US. In addition, Suffolk University has honored him with the 'Graduate Recognition for Outstanding Service Award' and 'Ten Under Ten Alumni Recognition Award' for his endeavors in the NGO arena.