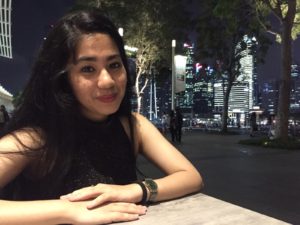 Zafirah Singham is the Human Rights Officer at ONETrack International.
Zafirah received her Bachelor's degree in Economics and Finance from the University of London in Singapore Institute of Management (SIM) in 2017. This is where her interest for the Human Rights sector was first piqued when she picked up an elective in Complex Emergencies and Humanitarian Crisis which sparked her commitment to helping those in need. Ever since then, she has been volunteering online, assisting NGOs offsite wherever possible  while working full time in the banking sector in Singapore.
She hopes to hone and fully utilise her research skills to raise awareness to stakeholders regarding the importance of the work being done in CameroonONE and ONEtrack International to assist orphaned children to be placed in their respective families. Aside from this, Zafirah would use her spare time to go swimming or simply catching an indie movie in town if she isn't busy poring through her collection of books at home.