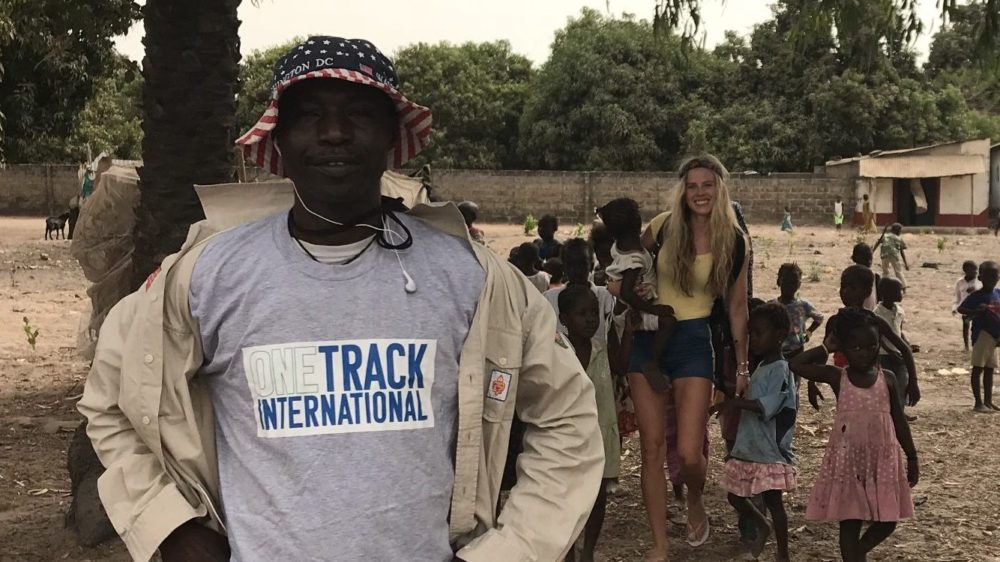 Volunteer
Have you always wanted to be a part of something bigger than yourself? To know that what you contribute will significantly and positively make an impact? Are you always wondering what YOU can do to aid others from across the globe? Well, you have come to the right place, because OTI is actively seeking individuals like yourself. OTI is recruiting Advocates & Ambassadors to help spread awareness of OTI's mission, aid in implementing effective fundraising practices to back funding for OTI's initiative, and to join the OTI family! So, if you are wanting to see how you can get involved and find out just how YOU can make a difference in an orphan's life, one that will be a lasting positive difference, then read on!
Rather do your own thing for OTI? That's cool too! We have ideas to get you started.
READ MORE about Fundraising
Why Do It
Just to give you a perspective on the kind of change you can expect to affect: Funds raised by ONETrack International:
Assists in rehoming children in orphanages to their extended family members
Provides educational opportunities to children in the program so that they can go on to have fulfilling and rewarding careers
Ensures the families are well prepared to provide proper care and homes for the children through training and educational services
Does more for the children, families, and communities by supporting our 7 Sustainability Pillars:
Education
Psychosocial Care & Support
Household
Economic Strengthening
Social Protection
Child Protection
Legal Protection
Thanks to people like you who get involved, OTI's reach has expanded and since 2017 increased the number of children in the program by 53%. It's all only possible because of individuals who want to make a difference a be a part of something greater.
Super ONETrack Advocates
Answer these three questions:
Do you want to effect change on a deeper level, serving to advocate, educate, and bring awareness to a cause?
Does it excite you to see big moves in the Philanthropic sector, knowing that you played a part in those positive changes?
Is coffee your best friend, social media your neighbor, and family your heart's home?
If you answered yes to one or more of these questions, you might want to consider becoming a Super ONETrack Advocate. Our Advocates are the face of ONETrack International and we want you smiling because as an Advocate you will:
Reach out to your local Clubs & Groups to spread the word about OTI's amazing program
Find and vet new Donors in your communities to aid in bolstering OTI's mission
Host Fundraising Events within your network to grow and promote OTI
Play a major role in aiding OTI's initiative in spreading awareness of the importance and beauty of reunification for orphans and know that your contribution will ensure children find their way back home to their families
Have the potential to earn college credit while fulfilling important humanitarian and philanthropic work
ONETrack Social Media Stars (Ambassadors)
You might be a ONETrack Social Media Star if:
You can't go a day without tweetering, boomeranging, or FB living it up.
You crave networking, to have your voice, your art, your passions shared with the world.
You've already came to the site, read up about what we do at ONETrack International, and want to be a part of the bigger picture.
Your friends, family, co-workers, and even your doggo call you a social media guru.
If you answered yes to one or more of these questions, we would love to discuss having you as one of our ONETrack Social Media Stars! Our Ambassadors are our Social Media Rock Stars! As an Ambassador for ONETrack International you will:
Promote our initiative across social media platforms
Get Involved in your community, whether that be on campus or in your neighborhood
Tweeting and Hashting #OTI around the globe
Organize and host fundraising events in your community to build your network and promote OTI
Be part of a bigger organization dedicated to reunifying orphans with their own families
Lastly, there are opportunities for our Advocates and Ambassadors to earn college credit for their work with OTI
Team OTI
Taking on new responsibilities can be a little scary, but here at the OTI HQ, there are several hands on deck ready to help support you in your OTI involvement. Not sure how to start a campaign? We have you covered! Need ideas for fundraisers? Cool, we got your number! Whatever your contribution, whether you become a Super ONETrack Advocate, one of our Rising Social Media Star Ambassadors, or a donor, we appreciate your for all that you do and for you being you. Got suggestions or ideas? FANTASTIC! Let us know!
***
Let's talk