Written by Lillian Miller
How the Anglophone Crisis in Cameroon affects the region's children
SUMMARY AND RELEVANCE
BACKGROUND
- Since independence from England and France, there has been tension between the English-speaking region in the north and French provinces that make up the greater part of the country of Cameroon. The Anglophones (English speakers, areas colonized by England) and the Francophones (French speakers, areas colonized by France) have had an uneasy political unitary agreement that was the result of a shared culture. Initially, this was caused by a unification of British Southern Cameroons and La République du Camerun in 1961 and a consistent notion that Anglophones were being treated as lesser citizens in the United Republic of Cameroon. The marginalization of the north has increased in recent years as government policy had demanded French as the sole language in government buildings, courts and schools in the Anglophone communities. Since then, the conflict has only intensified and on September 9th, 2017 it culminated in an attack on the central government of Cameroon by the Ambazonia Defense Forces (ADF) as a response to the military presence sent to enforce the new conventions and suppress protests against them. The name "Ambazonia" is taken from the local name of the river near which the major English-speaking part of the country resides. This is a rebellion by groups of Anglophones pursuing and independent Ambazonian nation, against the Francophone-dominated government.
***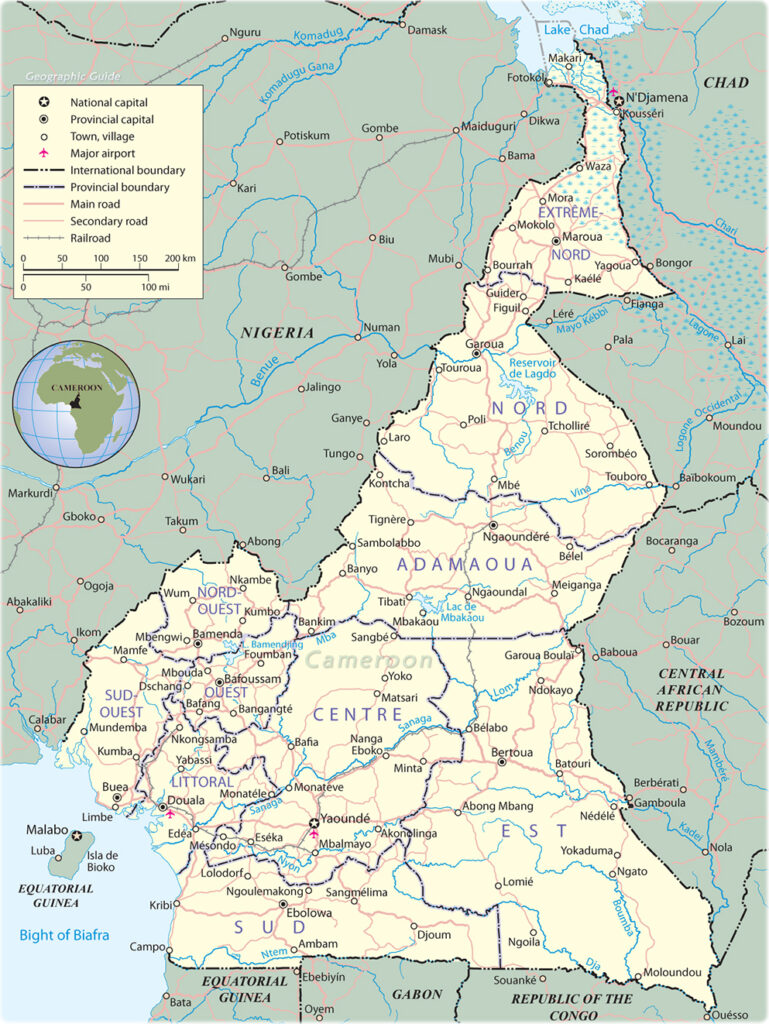 ***
WAR- Since then, for 15 months, the ADF has clashed with the Cameroonian army over 100 times. The effects of this war have devastated the entire country and surrounding region. According to the International Crisis Group, as of October 2018, 2000 people had died and 170,000 people had been displaced by this conflict in a region often credited for its stability. The agricultural economy has collapsed. Healthcare is scarce. Schools cannot safely be opened. The physical devastation of communities is expansive and the psychological trauma is immeasurable. Conflict exists in six of the 10 regions in Cameroon and the humanitarian impact is vast. United Nations High Commissioner for Human Rights Michelle Bachelet announced in November that there have been 180,000 people displaced by this conflict. She alluded to "atrocious crimes" committed as a result of the war and promised to investigate these claims. Throughout the speech, she emphasized that children were the most affected by this conflict. The war has physically destroyed many homes and communities which leaves children homeless and desperate.
CHILDREN
- This war drastically affects the lives of children. From education deprivation to lack of healthcare to food scarcity, their lives are being destroyed by this crisis. Throughout this conflict children have seen their families torn apart by the devastation resulting from the war. They have been separated from their parents or seen them murdered, and many have been living for years now in the jungles to escape the violence of their hometowns. According to Kota, a Women's International Center, the majority of refugees from this conflict are women and children. They are fleeing from Cameroon to Nigeria without money, housing, or resources. Even if they arrive safely in Nigeria, they are likely without family or have suffered traumatic losses in their families. The psychological trauma sustained by such chaos is a mental burden to be carried along with the physical concerns of health and safety.
HEALTH AND ECONOMY
- Since the beginning of the war, adequate healthcare, especially for women and children, has essentially disappeared in the region. Healthcare providers are worried about getting attacked in the crossfire between the two armies, and are vacating their practices. This fear is justified because occasionally healthcare providers have been specific targets of attacks in an effort to instill fear in the citizens and deprive them of assistance. Women and children are especially affected by this in the case of childbirth. Without medical professionals, children are born in unsanitary conditions, sometimes in bushes, and face dramatically higher rates of complications, sometimes resulting in death of the mother or child.
The main economy of these regions is based in agriculture. Due to the physical destruction of war, viable farming lands have been depleted and the agricultural economy has collapsed. Not only are people out of work, but they're running out of food to eat. Children especially feel these effects because they are usually unable to fend for themselves in any real way. There is simultaneously a lack of money and a lack of food. Furthermore, armies have blocked roadways to prevent the distribution of supplies or food, exacerbating the food insecurity and making the situation for children even more desperate.
EDUCATION
- When the crisis initially began, schools tried to keep teaching, but since then it has become too dangerous for school to continue. Schools and teachers were threatened with violence. Portions of school buildings have been burned down. Physical destruction of schools was accepted as a fact of life before the schools shut down for good. For almost two years, children have been kept at home and denied education. In addition to the already devastating effects of growing up in the midst of such a destructive war, the effects of missing school will stay with them forever. When the conflict ends, they will need to deal with missed school in addition to vast emotional trauma.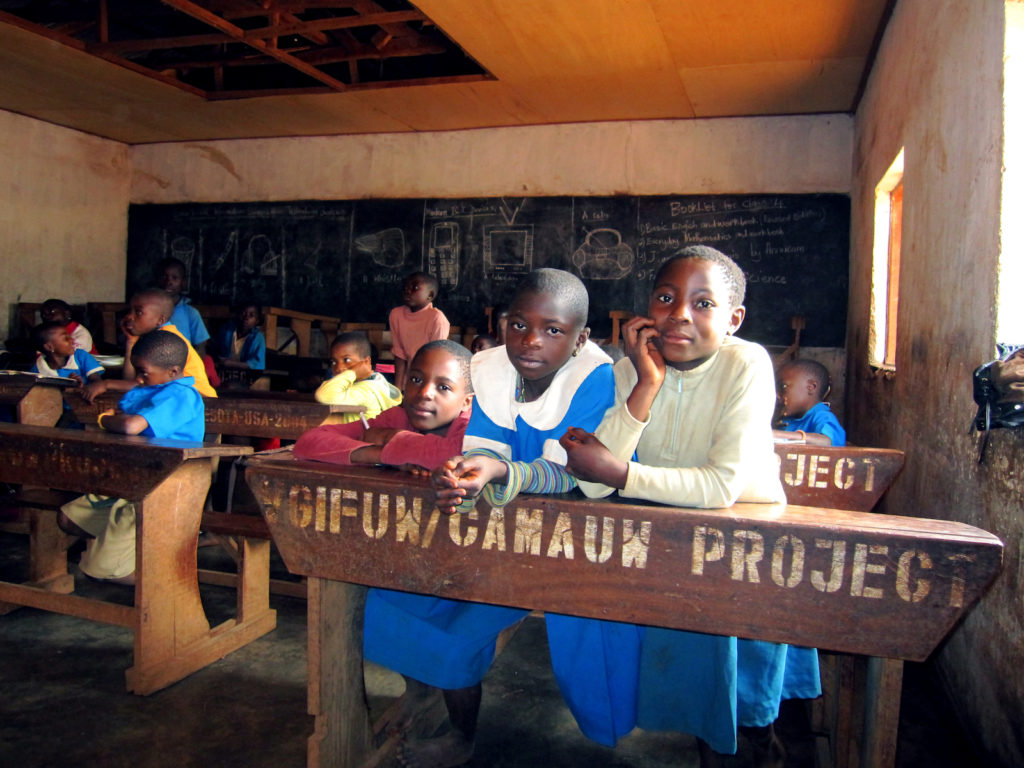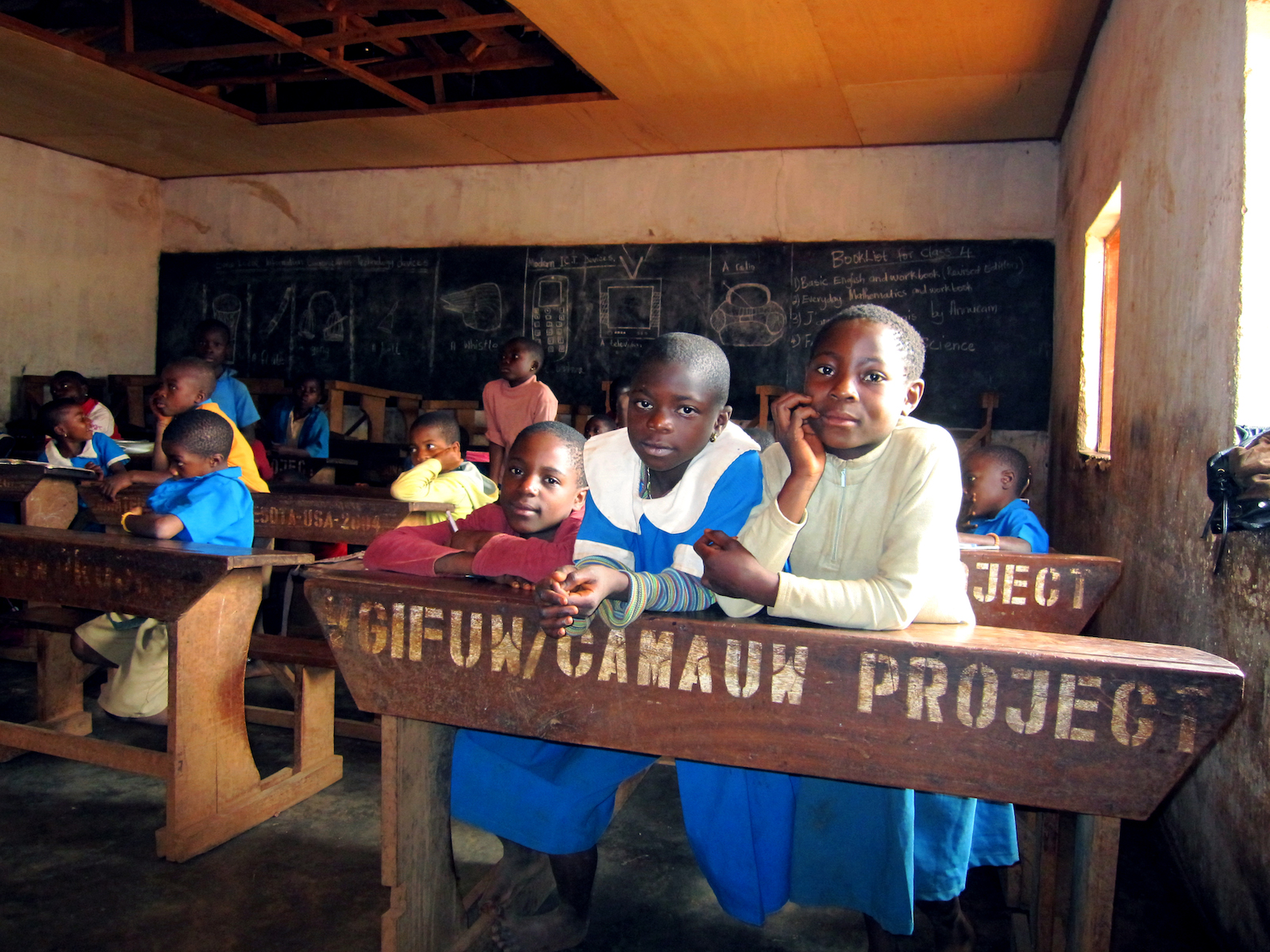 When students are deprived of school, they fall behind in literary, critical thinking, and social skills. As a result of this war, over 40,000 children have been kept out of school. The secondary effects of this have been widespread. In Cameroon, the rate of sexual assault, rape, and teenage pregnancy has risen as girls are kept out of school.
In November of 2018, 77 children and five were kidnapped from their Presbyterian school in Northwest Cameroon. They were held hostage for several days before being released. This event was the largest scale single event of violence against children. since the conflict began and effectively terminated any school in Cameroon. It remains too unsafe for school doors to open in the face of such intense threats of violence. In a war fought between two political actors, it is children who remain the most helpless victims caught in the middle and deprived of resources.
CONCLUSION- The needs of children affected by this war are vast. They need housing, food, education, and emotional stability. None of these goals will be easy, but CameroonONE, ONETrack International's Cameroon project partner, works to put displaced children with extended family members so they do not have to live in orphanages without any sense of family or security. Our organization provides stipends for the extended families to provide displaced children with food, education supplies, clothes, and other essentials. In a crisis this expansive, it can seem overwhelming to try to combat it, but change is possible and crucial. Children affected by this crisis have gone without sufficient food, housing, and education for almost two years. Every month that they continue to be deprived of these fundamentals, the more permanent the damage becomes.
---
REFERENCES